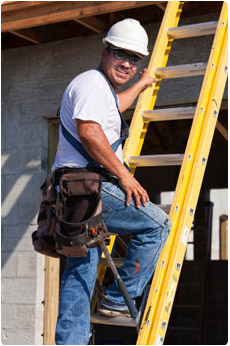 San Antonio Workplace Injury Lawyer
Workers' Compensation Claims and Workplace Injuries in Texas
The Texas workers' compensation benefits program was designed to enable injured workers to receive medical treatment, a portion of lost wages, and income following full or partial disability. However, workers' compensation benefits do not provide money for pain and suffering or compensate workers for others' negligence. If you were injured on the job, you may be entitled to additional compensation through a third party claim. Third party claims have no financial limits and typically exceed workers' compensation benefits in value.
At the Law Offices of Nadine M. Nieto, we dedicate our entire practice to helping injury victims. Regardless of how your injury occurred, you should have your case reviewed by our attorneys to see if an additional claim would be appropriate for your situation. We will give you an honest assessment of your case and explain your legal options.
Protecting the Rights of Injured Workers
We have experience with all types of on the job accident cases. We understand the types of injuries you can suffer, and we understand the type of care that is typically required for you to recover. When you hire our firm, you can count on us to seek 100 percent of the compensation you are entitled to under the law.
We represent clients throughout the San Antonio, Laredo, and South Texas area in a variety of on site injuries, including:
Scaffolding injuries
Loading Dock injuries
Falling injuries
Elevator injuries
Improperly braced or protected holes
Electrocutions
Insufficient concrete shores and forms
Forklift injuries
Wrongful death
Don't Decide without Knowledgeable Counsel
Though it may seem like you don't have a case against a third party, or even if you think workers' compensation benefits will be sufficient, it makes sense to speak to an attorney to determine the full extent of your rights.
Call for a Free Initial Consultation
Contact our office today to discuss the injuries you have suffered. You can reach us by phone at (210) 298-0088 or email. We take every personal injury case on a contingency basis which means that you don't pay any attorney's fees unless we recover compensation for you.