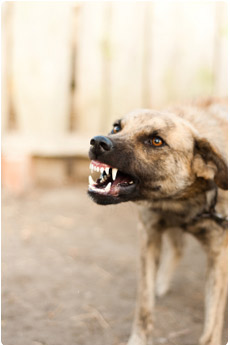 Dog Bite Attorney in San Antonio, Texas
Have you or a family member been the victim of a dog bit or vicious dog attack? Sadly, attacks involve children. Whether the attack occurred inside a home or in a neighborhood, the Law Offices of Nadine M. Nieto, can help find insurance coverage that will pay the dog bite victim. The victim's family, friend or neighbor usually owns the dog, which involves its own level of emotional problems because people are reluctant to make a claim against a friend or relative. However, in almost every dog bite case it is the dog owner's homeowners insurance that pays the settlement.
Compensation for Dog Bite Injuries
In Texas, when a dog bite cause injuries, the owner or person responsible for the dog may be legally obligated to pay the animal attack victim's damages. As experienced personal injury attorneys, we can help you determine how you will be compensated for the pain and suffering and potentially permanent injuries caused by the attack. We know where and how to find the insurance coverage that will pay the dog bite victim.
At the Law Offices of Nadine M. Nieto, we make sure that you or your child has the resources you need to assist in the recovery from dog bite-related injuries as well as the long-term effects of the attack. Victims of dog bites and other animal attacks, and the parents of victims who are children, should consult with an experienced Texas dog bite attorney as soon as possible after an attack. If you or your child is the victim of an attack by a dog or other animal, please contact us at (210) 298-0088.
What To Do After a Dog Bite
After a dog has bitten you or your child, it is critical to identify the owner or caretaker as soon as possible. Find out the age and breed of the dog. Get contact information for the owner or person in charge of the dog as well as any witnesses.
As soon as possible after a dog bite, seek emergency medical attention and treatment. Tell the treating physician that you have been bitten by a dog and have them evaluate you for any potential diseases the dog may have. If you have been bitten in the face, ask that your injury by looked at by a cosmetic surgeon or plastic surgery specialist.
Types of Dog Bite Injuries
Dog bites can cause serious harm and possibly disfigurement, especially if the victim is bitten in the face. Dog bite injuries may involve:
Abrasions
Broken bones
Eye Injuries
Vision loss
Facial Disfigurement
Infections
Lacerations
Neck Injuries
Punctures
Rabies
San Antonio dog bite and animal attack lawyers at the Law Offices of Nadine M. Nieto offer a free consultation for your serious injuries or tragic loss of a family member. We represent clients bitten or attacked by all breeds of dogs.